Sushi Take Away – Delivery Service
Take Away Menu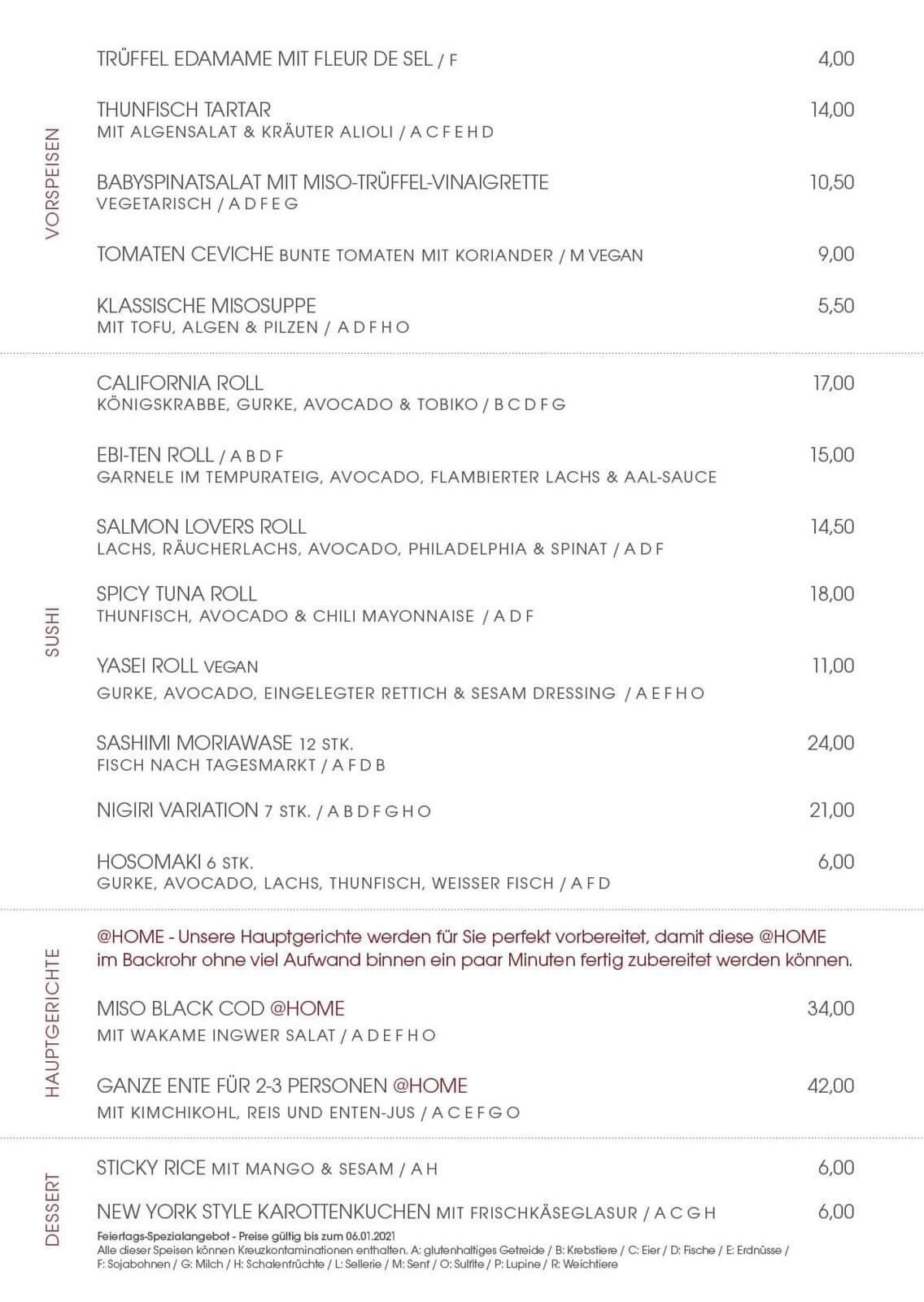 We are looking forward to your order from Tuesday to Sunday until 16 o'clock.
You can either pick up your order in person or we can deliver it directly to your home.
Of course you can also order drinks – wine, sake, Mao juices or other.
Delivery is free of charge from an order value of EUR 30 in the area of Landeck – Galtür.
Japanese Newstyle & French Brasserie
Lucy Wang is a first class restaurant for dinner with friends and family. Exciting sushi creations and the fresh French cuisine convince new guests and the many regulars. The relaxed Zhero atmosphere and discreet service guarantee a great experience after a day in the hills.
Lucy Wang is located in the centre of Ischgl at Dorfstrasse 68, and we recommend booking in advance. We are proud to serve you.
TUNA TATAR
WAKAME & ALIOLI
TURBOT SASHIMI
FOR TWO PERSONS
SCALLOPS
SUCKLING PIG SAUCE
TUNA SASHIMI
HEAVENLY RAW
SUSHI & NIGIRI
HEAVENLY RAW
CHICKEN WINGS
YAKITORI STYLE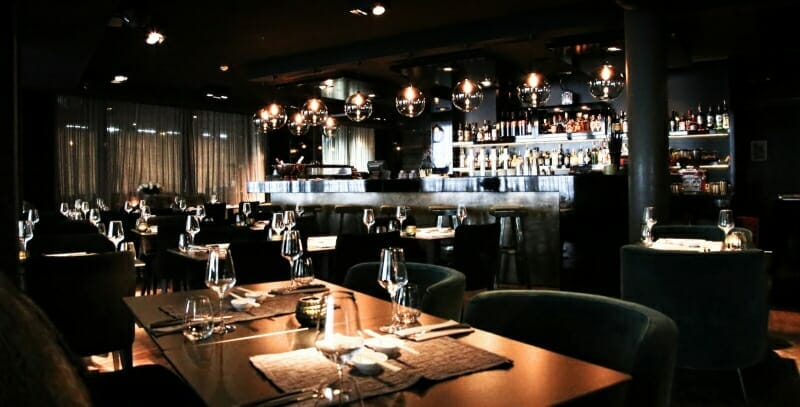 TURBOT FILLET
WITH TOMATO-LEEK RAGOUT & LEMONTHYME
PEPPERED TUNA STEAK
WITH POTATOPUREE & RED MISO SAUCE
DRY AGED BEEF
FROM THE GRILL
CLASSIC MISO BLACK COD
WITH SHISHO & GINGER
CRÉPE SUZETTE
WITH FRUITS AND DARK CHOCOLATE ICE
DESSERT VARATION
WITH FRUITS AND STRAWBERRY JAM
KLAUS BRUNMAYR
CHEF DE CUISINE
RAPHAEL HERZOG
CHEF DE CUISINE